Renegade Tapping Expert/Energy Psychology Practitioner/21st Century Transformation Coach
What would YOU like to experience in your life? I can help you create the vision and the reality. I'm Helen McConnell, and I love working with people who are inspired to TRANSFORM and TRANSCEND – to learn, grow & change. It's exciting, and sometimes a bit scary.  And I'll go there with you, holding space for your deepest healing and transformation.
I can help you set your clear intentions, and experience change in any area of your life. Whether you are feeling stuck in a career that no longer thrills you, or you've suffered deep trauma, or you simply want to feel better in your own skin, I have the tools, the skills, and the experience to guide you and to hold space for you. I'm intuitive, inventive and inquisitive. 
Together we'll discover what has been stealing your joy, and together we'll
As an Executive Manager, I spent 12  years in the Corporate world. After struggling with alcoholism, drug addiction, and cigarettes, I finally "got sober." Over the years, I've experienced great heartache and great joy, love, and forgiveness, bitterness, and anger, too! My personal wellness – I'm talking emotional, physical, mental and spiritual wellness – is a priority, and I found that I was "better" at 50 than I'd been at 40. And I was definitely "better" at 40 than I had been at 30!
Relinquishing my alcoholism began a journey to re-discover my true nature and my spiritual self, during which my insides slowly began to align with my outsides. But I was still in inner conflict about whether to be human, or to become devoutly spiritual. I believed I had to be one or the other. Then  a wise man told me that "the most spiritual thing we can do is to enjoy being human!" That gave me so much freedom! I now live as a grounded mystic, a woman of great wisdom, an unconventional teacher and healer. My life is both sublime and temporal.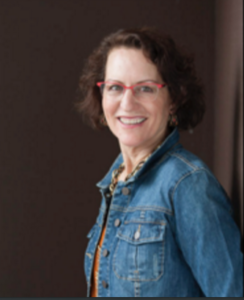 As I continued my spiritual journey, I studied quantum physics and spiritual teachings, coaching, and Law of Attraction, Tapping, NLP, meditation, and hypnosis
Several years ago, Tapping (EFT – Emotional Freedom Techniques) found me. The techniques are so simple and powerful, and I have experienced Quantum Healing in my own life. I've used Tapping to help thousands of people experience healing, insights, and transformation.
I knew that the gift of Tapping came to me at exactly the right time in my life, to be able to learn to use it and share it with the world. It is my intention to be "better" at 60 than I was at 50, and to help as many people as possible during the course of the rest of my life, to experience their own healing and Ultimate Self-Discovery.
I am on a life-long quest to enjoy my human-ness, to grow and to more-fully distinguish myself, as I inspire and help others to do the same in their own way. My Personal Tool Box includes Tapping, Energy Psychology, NLP, Meditation, Hypnosis, and an innate-sense approach to helping my clients experience their own dream life. I hold a space for my clients that is More Glorious than the space they hold for themselves, and I  support them as they step into filling that space.
I'm also the mother of 4 amazing young adults. They continue to teach me so much – about life and love and the world and myself! After the coroporate career, I became an entrepreneur, creating 2 successful businesses to support me and my family. Running your own business will teach you so many great lessons about life and human-ness! I live in a vintage Airstream in Portland, Oregon. I'm an avid cyclist, hiker, adventurer.