EFT Tapping/Energy Psychology Practitioner/21st Century Transformation Coach
What would YOU like to experience in your life? I can help you create the vision and the reality. I'm Helen McConnell, and I love working with people who are inspired to TRANSFORM and TRANSCEND – to learn, grow & change. It's exciting, and sometimes a bit scary. But once the transformation begins, hold on for the ride of your life!
As an Executive Manager, I spent many years in the Corporate world. I was successful on the outside (great salary, beautiful home, nice clothes), but I was a hollow shell on the inside (low self-esteem, unhappiness, poor relationship skills). After struggling with alcoholism, I finally "got sober." That began a journey to re-discover my true nature and my spiritual self, and my insides slowly began to align with my outsides. But I was still in inner conflict about whether to be human, or to seek my spirituality. Then  a wise man told me that "the most spiritual thing we can do is to enjoy being human!" That gave me so much freedom because prior to that I had believed that I had to be one or the other – human or spiritual.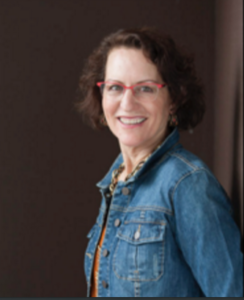 I'm also a mother of 4 amazing kids – now young adults. They continue to teach me so much – about life and love and myself! After the coroporate career, I became an entrepreneur, creating 2 successful businesses to support me and my family. Running your own business will teach you so many great lessons about life and human-ness!
As I continued my spiritual journey, I studied quantum physics and spiritual teachings, coaching, and Law of Attraction. I experienced great heartache and great joy, love, and forgiveness, bitterness and anger, too! My personal wellness became a priority, and I found that I was "better" at 50 than I'd been at 40. (And I was definitely "better" at 40 than I had been at 30!) I'm talking emotional, physical, mental and spiritual wellness! Several years ago, EFT (Emotional Freedom Techniques) found me. The techniques are so simple and powerful, and I have experienced Quantum Healing in my own life. I've used EFT to help others experience Quantum Healing. I knew that the gift of EFT Tapping came to me at exactly the right time in my life, so that I could learn to use it, and share it with the world. It is my intention to be "better" at 60 than I was at 50, and to help as many people as possible during the course of the rest of my life, to experience their own Quantum Healing and Ultimate Self-Discovery.
Now my children are young adults, living independently, and my journey has taken another turn. I love this new phase of life! I am a Healer and a Thought-Leader, and my Personal Mission is to inspire others. I've learned that when someone tells me "that's IMPOSSIBLE," I can reframe that into "I AM POSSIBLE!"
I am on a life-long quest to enjoy my human-ness, to grow and to more-fully distinguish myself, as I inspire and help others. My Personal Tool Box includes EFT Meridian Tapping, Energy Psychology, NLP, Meditation, and a innate-sense approach to helping my clients experience their dream life. I hold a space for my clients that is More Glorious than the space they hold for themselves, and I  support them as they grow to fill that space.