Everyone can benefit from a coach or mentor!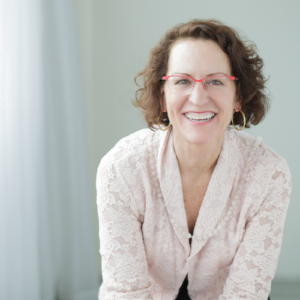 I'm Helen McConnell, and I love helping people who are ready to make BIG (and not so big) changes in their lives. I work with a limited number of coaching clients – to be sure you get the individual attention you deserve. My Coaching Programs aren't for everyone, but if you're ready for change, check out my offerings below! I offer 3-month, 6-month, and one-year options – a chance to experience one-to-one coaching with me for an extended period.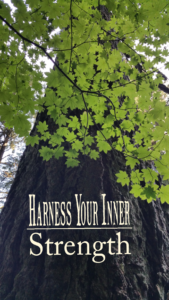 In what areas of your life do you feel stuck, or like you're "playing small"? Business or career? Relationships? Money and Finances? Health and Spirituality? Legacy?
Imagine how your life will be when you're moving forward, expanding, experiencing more! Even if you're already achieving success in life, I can help you move to the next level – in business, relationships, finances, personal health, and spirituality. You see, I can pinpoint the cause of your limitation. And it's probably not what you think! And then I'll help you heal the cause, thus allowing you to create momentum forward, and actually attract what you want into your life.
The only thing standing between you and the life you desire is your "Limiting Beliefs." Those "inner voices" that tell you things like: "don't be vulnerable," "you've gone as far as you can go," "you're not good enough," "you don't deserve love," "you can't make that much money," "women don't act like that," "men don't act like that," "that's a dumb idea," "you're not smart enough," "what will they think?" "life has to be HARD!," and more. Imagine what your life could be like if you were free of even ONE of those beliefs.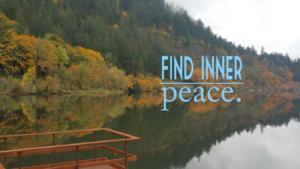 When you work with me, we will discover and HEAL the causes of those limiting belief "voices." You will experience measurable results from the very first time we meet. You will notice changes and improvements all along the way. Healing will take place at a cellular and energetic level, as well as conscious and sub-conscious levels.
I work with clients from all over the world, thanks to Skype and Zoom.us technology. I can work with you no matter where you live. I have several package offerings, as detailed below. For a slightly higher fee, I am happy to meet with you in person in my NE Portland office.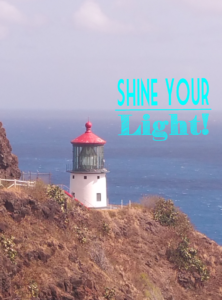 General Schedule

Monday, 3:00 pm to 7:00 pm
Tuesday, Wednesday, Thursday, 8:00 am to 7:00 pm
Friday 8:00 am to noon
Early morning (as early as 5:30 am Pacific Time)
Alternative appointment times available by request.
Click below to view my calendar and to schedule a free, no-obligation consultation.
Professional and Personal Coaching with Helen:
Personal Transformation Program – for Executives and Attorneys: The Personal Transformations Program is where the gems are – and where we have the most FUN! First, we do a "deep dive" session to gain clarity about what you want to accomplish (THINK BIG!), and to begin to determine what is holding you back from achieving what you say you want. We set Intentions, collect some data, get a starting point, and get clear on your "Values Orientation.
Together, we'll determine a timeline of sorts. Self-development is not an exact science. We will tailor-make this program to suit you!
Next, you'll meet with my colleague, Linda Bard, for a personalized and detailed Hand Analysis. This isn't some gypsy hand-reading, but rather an in-depth analysis of the markings and the empty spaces on the face of your hands and fingers. Linda will take an actual imprint of your hand. From that, she will offer you insights about your personal "Life Purpose," and "Life Lesson," as well as some attributes that are truly unique to you.
This will give us a clear roadmap, and will speed up the process of getting you to where you want to go! Linda and I have discovered that the combination of Hand Analysis and Tapping, along with our intuitive guidance, is an exponentially powerful match!
You will begin to make sense of the patterns in your life, and together we will change any patterns that no longer serve you.
Then you and I will work together every week*. You have to really be committed to your personal transformation because we're gonna go deep into the roots of what you've been manifesting in your life. We'll "sort and discard" the things that aren't working, using my special blend of modalities.
Then you'll learn to "deliberately create" your new reality. No, it doesn't hurt. Yes, your friends and family will still recognize you!
With this package, you will have personal coaching and tapping with me via weekly video calls. You will also have unlimited access to me via text message, and limited additional support by phone as needed. You will have unlimited email access, with a 24-hour response time by me. And you will receive at least one extra bonus for each 3 months we work together. With this level of commitment, you become part of my "Transformational Insiders Group." I give special attention and intention to this group, and often ask them to test new products and services, or attend my events for free or at a reduced rate. Plus it's just really cool to feel energetically connected to all these amazing people!
3 months: $2300. 6 months: $4000.  one year: $7500   (Payment plans are available.)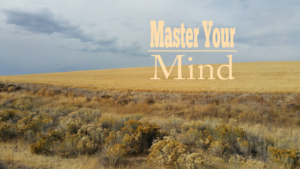 Master Your Mind Value Coaching:
Like my Executive Coaching Program, you will receive individualized coaching with me. We will create a plan for YOU! But we will meet 3 times a month rather than weekly. You will have unlimited email access to me, and text access as often as 2 times a week. You will also have access to one 15-minute laser-focused call per month. A special quarterly bonus will be prepared just for you!
3 months $1650. 6 months: $3150. 12 months: $6000. (These are single-payment prices. Payment plans are available.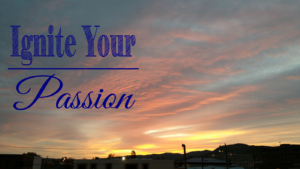 Got Stress? Feeling Anxious? Do You Overreact? Do you sometimes feel invisible? Are you suffering from guilt, regret, depressed feelings, pain, or other debilitating feelings or emotions? Do you feel like you have "brain fog?" Do you get easily overwhelmed? Are you hyper-vigilant? Or is there just something you want to accomplish, but can't seem to make it happen? I can help. As an EFT/Tapping practitioner with over 6 years of experience working with over a thousand clients, I am an expert at discovering the root causes of these problems and helping you heal them – giving you true freedom, inner peace, and a sense of clarity. In as few as 5 sessions, you can gain clairty and momentum, and really get unstuck!
The first session is spent in creating the foundation for the deeper transformation to take place – creating rapport, learning the Tapping protocol, getting comfortable, and learning some history, in addition to doing as much Tapping as possible. We will work together regularly, avoiding a "stop-and-start" feeling. We will smoothly move from session to session, for the best results. You will experience some relief at the first session. Maybe even profound relief. But most issues have several, or many, aspects, and I am dedicated to getting deep, thorough results. In our work together, I always consider who you are (your authentic self) and your values. All information is strictly confidential.
I recommend one of the following packages, depending on your sense of what you'd like to accomplish. Together we will "go deeper' into what's really creating your life – your thoughts, emotions, and beliefs. Want to make some big changes? This is the place to begin!
The Basic Package: 5

 one-hour sessions by phone, Skype Zoom.us (video call) or in-person. Includes a recording of the sessions sent to you.  




This is like a "taste test" of what is possible for you. ($750 Value) Single-payment price: $625

The Breakthrough Package: Eight 60-minute sessions, scheduled once a week. This package is ideal when you want to work on 2 or 3 specific problems, including adverse childhood experiences. ($1200 value) Single payment price: $975
Limited Sliding Scale Pricing is available for financial need. Please schedule a free phone consultation to discuss this option.